Planning Software
Producing large products within a limited floor space requires careful planning
When you need to utilize available floor space for the most efficient production possible of large sized products and projects, then your IndiviDUALIS solution is AREAPLAN:
Better space utilization in the factory for increased productivity
Clear visibility of on-site production
Parallel planning of the layout and the process-flow
Simultaneous consideration of spatial as well as temporal dimensions
A convenient and dynamic 3D factory layout tool to plan space utilization better
Available floor area optimally used – large products more effectively produced
When planning the manufacture of large products in terms of delivery dates and available capacity, the floor space is often the main capacity constraint.
The main task during the area planning is the temporal arrangement of the assembly projects into the hall layout taking into consideration any physical restrictions such as height clearances, gantry crane carrying capacity, and buffer storage for sub-assemblies.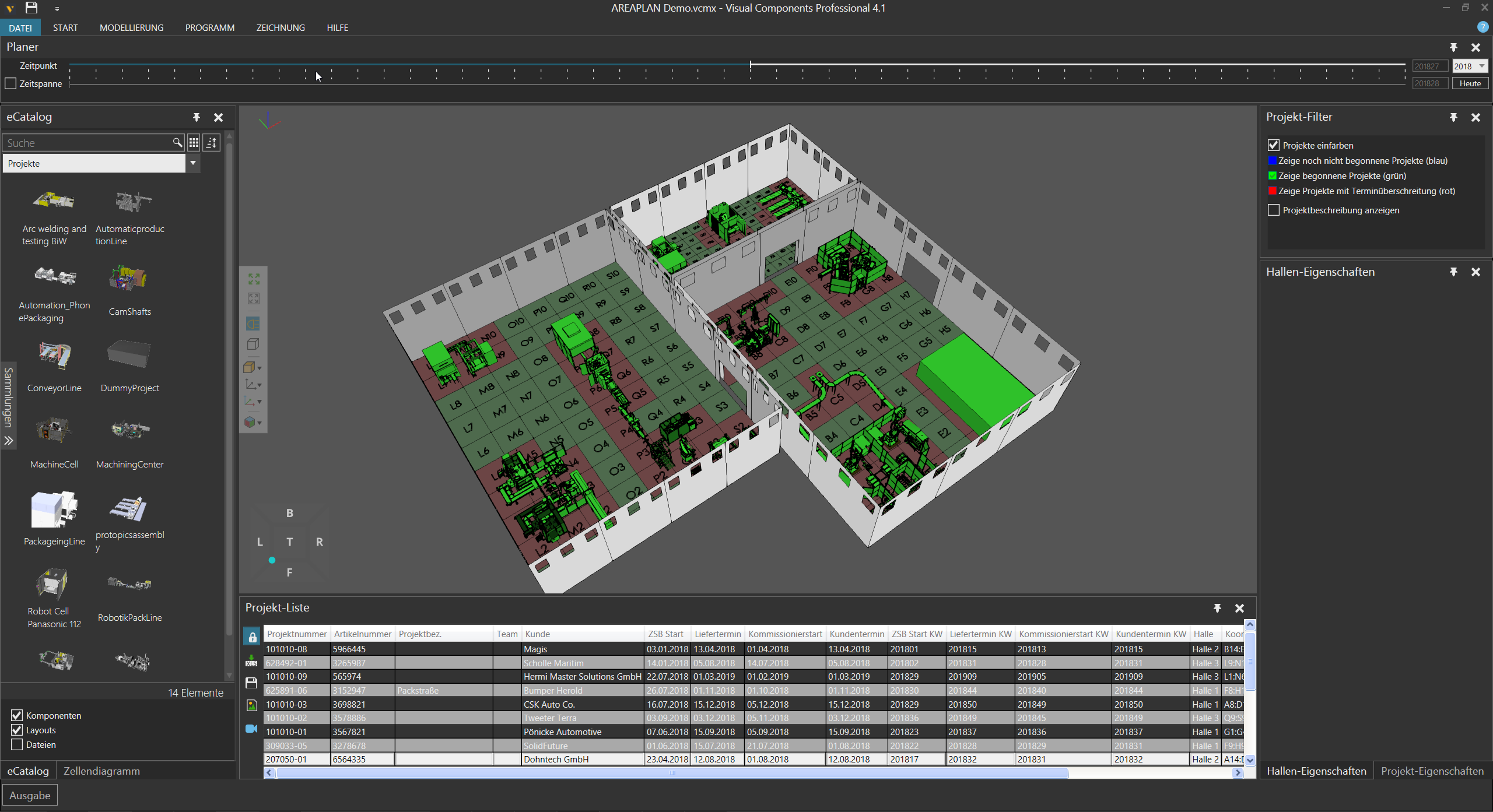 With AREAPLAN, both the spatial and temporal dimensions can be used effectively. The software enables you to position your projects on the available areas without collision. With the help of a time and project filter you always keep track of completed, current and planned projects.
Export the resulting assembly plan as an Excel spreadsheet and communicate the current area occupancy inter-divisionally via an exported 3D-view with the project information.
Who is the intended AREAPLAN user?
Production managers, assembly managers and workshop supervisors in the field of mechanical and systems engineering who are responsible for the production of physically large products that are constructed in one area, and where parts and processes are moved to the product.